Arcade Rewind 4700 Game Cocktail Arcade Machine Single Sided
$1,510.00 – $1,910.00 inc GST
In stock and ready to ship.
Yours from just $1,710.00 with Free Shipping across Australia!
Description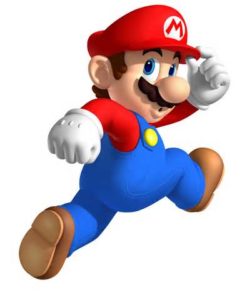 Arcade Rewind 4700 Game Cocktail Arcade Machine
You can now own a compact stylish design Arcade Rewind 4700 Game Cocktail Arcade Machine with so much fun all in one fun pack machine!
We all love the idea of owning an arcade machine, but size and space is always a limiting factor.
Well not anymore… Arcade Rewind is here to help!
Arcade Rewinds 4700 Game Cocktail Arcade Table offers an additional playing side while still retaining timeless design. Using up very little floor space(coffee table replacement size) in you home, games room, waiting area, garage or even the infamous Man Cave!
Our machines offer hours of endless head to head, solo and team gaming fun in a great looking piece with unique graphics.
You too can relive Arcade history!
The Arcade Rewind difference:
22″ or 26″ Gaming Quality Screen, not a standard monitor
High Quality Joysticks
Our glass tops are bolted in place, not loosely clipped
Original Style dished Plastic Arcade Buttons
Arcade Rewind's amazing Cocktail Machine has the following great features:
Strong 18mm thick cabinet
No Assembly Required – Just plug in & play
4700 games in one machine! The greats like: Pacman, Galaga, Donkey Kong, Frogger… PLUS Street Fighter, Double Dragon, The Simpsons, Track and Field, Mario Bros, X-Man etc!!!
22" or 26″ LCD screen for side by side team action or two player dual!
6mm thick toughen glass table top
Cool arcade graphic table top surround
Coin operated or set to free play
Chrome edging
High Quality Joysticks and Solid plastic Classic style dished buttons
Adjustable Stereo sound
Everything is easily accessible
24 months warranty 
Games include all the greats of the 60 Game and 1505 machine plus more:
1942
NBA Jam
WWF Superstars
Double Dragon
Mortal Kombat
Robocop
King of Fighters
Hyper Olympics
Fatal Fury 2
Tetris
Paper Boy
The Simpsons
And many more

Additional information
| | |
| --- | --- |
| Dimensions | 86 × 73 × 78 cm |
| Screen Size | EOFY 22" Screen Depot Collect Special, 22" Screen, 26" Screen |
| Machine Type | Cocktail |
| Number of Games | 4700 |