Best Arcade Bars Around the World
18/12/2022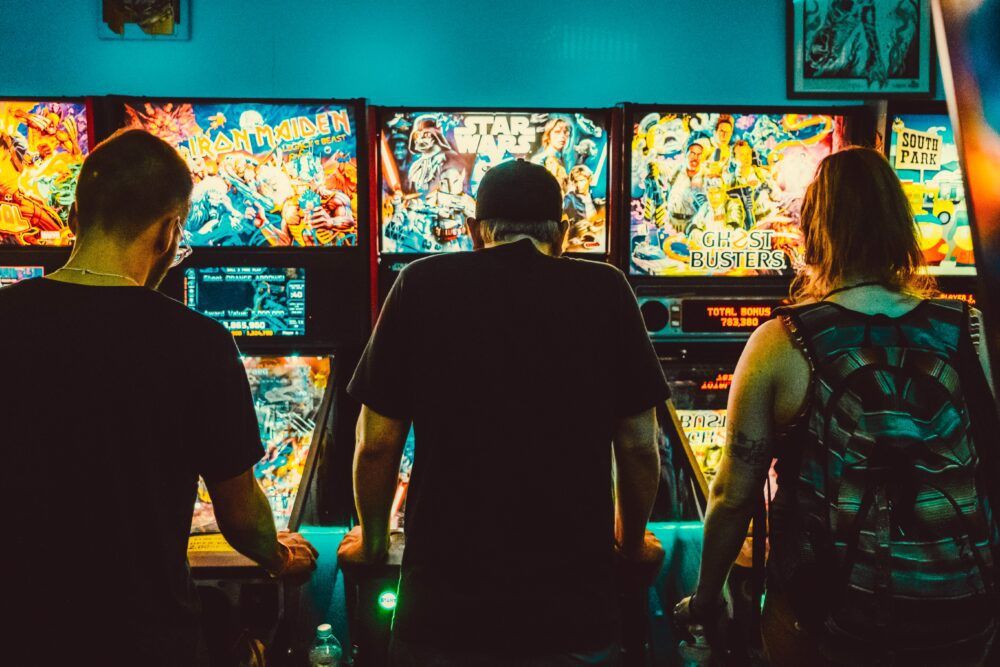 Gamers far-and-wide: it's time to assemble. There is nothing quite as fantastic as pairing nostalgic games with drinks. This has been the case for decades. At some point in history, a genius individual had an ah-ha moment, and thought, 'why not both?'. Voila, arcade bars were born. At Arcade Rewind, we have curated a fun-list of the best arcade bars around the globe. Let's go!
New York – Barcade
For those fellow arcade loving game-nerds out there like us, you are in for a treat. For one thing, coining a name like Barcade is phenomenal in itself. This amazing bar has since expanded to New Jersey, Connecticut and Philadelphia. You can book a party here, order Barcade merc and have the best drinks on tap. You can peep their games on hand here.
London – Loading
From having Xbox Ones, PlayStation 4s, Nintendo Switches, SNES Minis, and over 60 board games – you'll never want to leave Loading. Also, there are also multiple copies of some of their games, so you won't necessarily have to wait your turn to play what you want. That is definitely a win!
Thailand – Game Over Lounge
Let's take our arcade gaming travels to Asia, where you'll likely find us in Game Over Lounge, Thailand. This bar boasts three different gaming consoles (a PlayStation 4, Wii U, and Xbox One to be specific,) multiple computer stations, a pool table, beer pong and for those who want a break from the virtual world, they have board games too.
Melbourne – Bartronica
Bartronica, situated in Melbourne, is an arcade bar on the bustling Flinders Lane. This place brings in a melting pot of nostalgia, great drinks, delicious food and of course, irreplaceable company. Bartronica has an extensive collection of vintage games from various eras. We are talking classics like Pac Man, Space Invaders, Tetris and even Street Fighter II along with Mortal Kombat III.
Paris – Meltdown
Also known as "Le Melt," the Meltdown Bar in Paris, France is where the locals go to blow off some steam. For those living in Paris, or those there for a holiday, enjoy a suite of video games like Mario, Street Fighter, along with ESport games. If you are lucky, you might be able to go to one of their themed nights that focuses on a particular game or activity, like karaoke or a quiz night.
Toronto – TILT
When in Canada, pop into TILT, an arcade bar that has a little bit of everything. You have your classic arcade and pinball games, but then there's also games like Skee-Ball, foosball, or air hockey. You'll be happy to know that TILT has over 50 vintage arcade games! Now that's music to our ears. On top of that, they have consoles like Nintendo, Nintendo 64, Sega Genesis, Nintendo Switch, Sega Master System and Super Nintendo.
Inspired to turn your spare room into your very own Arcade Bar? Get started by shopping our extensive range of machines available with free shipping Australia-wide.