Upgraded Virtual Pinball big on features
03/06/2023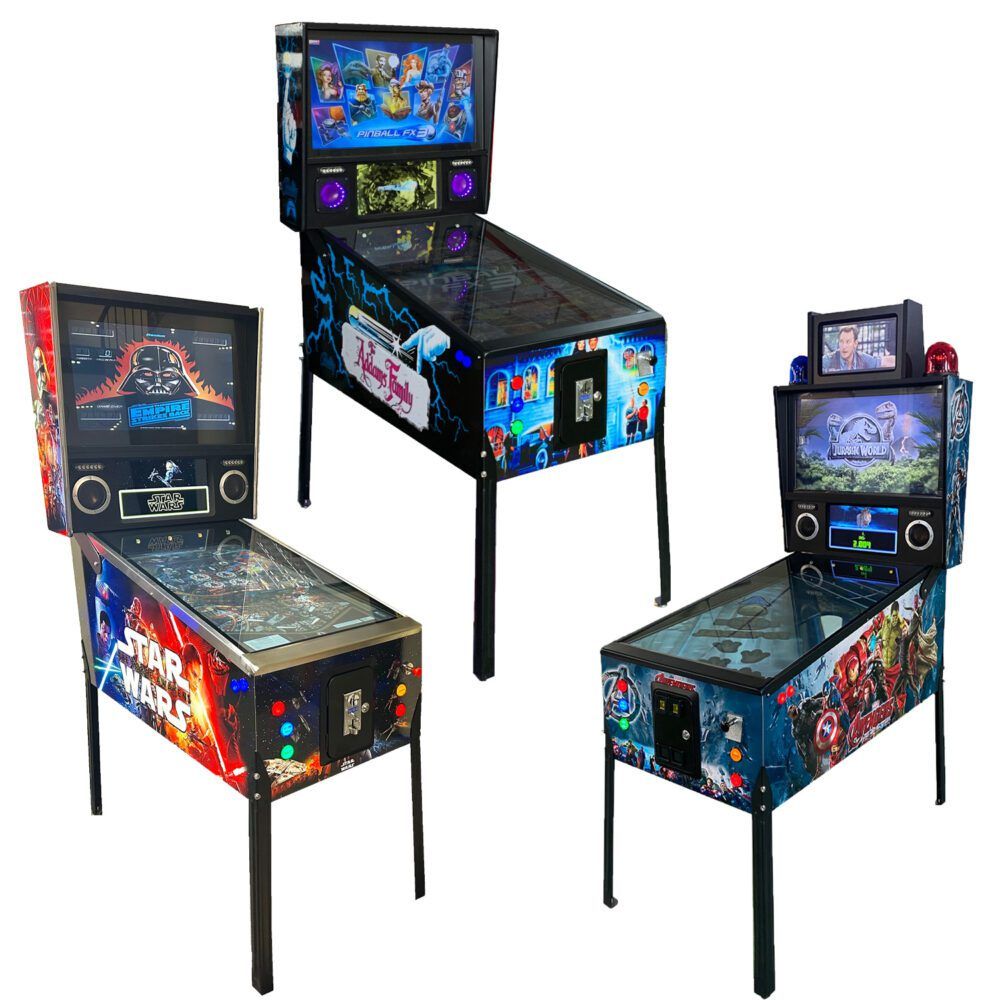 Arcade Rewind is always striving to bring you the best of the best in term of Service and supply of Arcade Machines and Virtual Pinball Machines. So the newly Upgraded Virtual Pinball big on features ticks that box!
Size matters…..
The full size 1300 table Virtual Pinball can be a little bit big for some people. Well not the person but more the space it needs to fit into. So with this in mind we have also introduced the 3/4 Virtual Pinball and it's matching it's bigger kin in terms of features.
Change is coming to all our Virtual Pinball machines!
The upgraded Virtual Pinball machine range is big in features! All machines now comes with the new Pinup Popper frontend(yes with the 1300 tables), plus video Backglass and DMD area. They feature solenoid feedback with shaker motor with new additional LED lighting in the speakers , underside and rear of the cabinet. Plus there is more…… Digital Plunger with Nudge and tilt sensors!
You can have the whole immersive experience big or small, it truly is the "honey i shrunk the kids" with the 3/4 version or enjoy the full size machine.
You can see the full range of our Virtual Pinball machines HERE
Are you ready squeeze the Full size Virtual Pinball into your games room or go for the  3/4 Virtual Pinball into your room*smaller)of choice? Then get in touch with our team today. We can help you elevate your theatre, office space, garage, games room, man cave or shed with the joy. Speak to us today!
We offer Free Shipping across Australia into a local depot or direct to you for just $100 and 24 months Warranty.