How To Throw Your Own Arcade Tournament
09/01/2023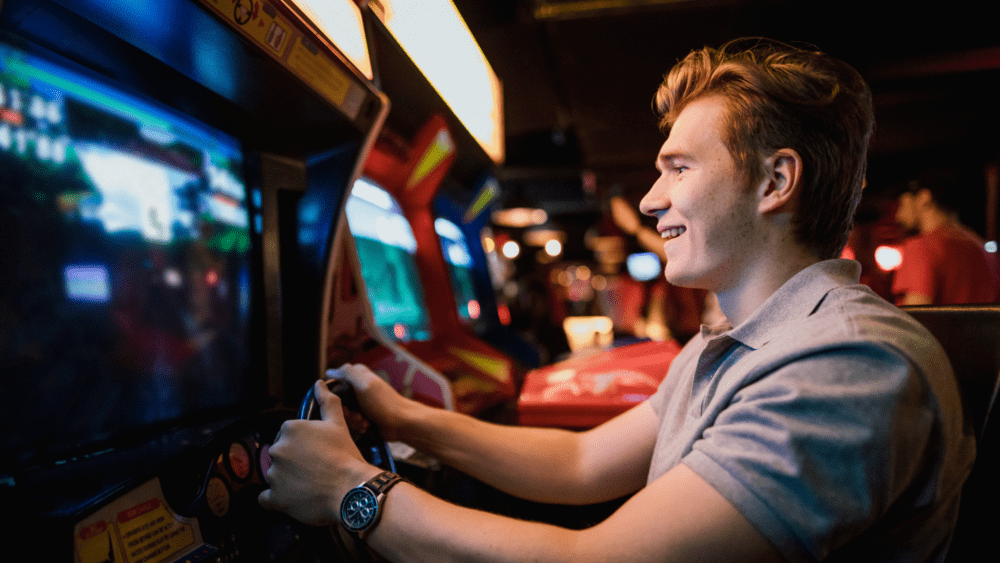 Ready, set GO! Let the games begin. Everyone loves a little friendly competition, and what better way to stimulate the competitive spirit than to organise an arcade tournament in Perth.
An arcade tournament is a fantastic way to draw people into your store, raise awareness for your local business, generate new sales, increase positive brand association and to simply make your team members a whole lot happier. Our team had extra fun while coming up with our tips of how to host an arcade tournament, Arcade Rewind style:
Be sure to plan…way ahead
We are talking at least 4 weeks in advance. Use this time to consider your event title, rules, types of games, format, pricing (if you are going to make this ticketed), prizes and the registration process. Typically, there are two ways to run a tournament. It can be a rolling high score competition or a dedicated tournament period. Choose which format is best for you. Finally, we recommend that you have an online registration process to monitor numbers. The last thing you need to do is manage a spreadsheet, or to keep track of attendees using a notepad.
Get the word out
After doing all the prep for your tournament, you want the turnout to match the occasion. Here are a few tips you may want to consider:
Sending emails out to past or present clients
Creating a Facebook event
Run regular social media posts to create buzz
Set up a landing page on your website specifically dedicated to this event
Advertise in local community groups on Facebook
Tap into the local gaming community
Put up a pull up banner if your business has a shopfront
Leave flyers at local restaurants, businesses or community centres
Ask your staff members to share the content on their personal channels too
Some of our past customers have created healthy competitions within their teams for who can bring the most attendees!
The actual running of the arcade tournament
Ensure everyone is on the same page on the day. Rules need to be clear, and you need to communicate these through signage and displays. It's also important to keep an eye on who comes in, and ensure they have registered. We recommend that you have a welcome host whose primary responsibility is to greet people as they walk in.
Try to make your event as much of a celebratory atmosphere as you can. Bring in some snacks, have drinks and encourage people to have a great time whether they're participating or just watching the action.
Finally, be sure to document the event to use as content for the future.
What should you do after the arcade tournament?
It's important to share photos on social media, and to provide a recap through a newsletter. This is your chance to thank everyone who attended, thank you suppliers and of course, your team. Get testimonials from winners, and create excitement for future events.
Are you ready to have your own arcade tournament? Get started by viewing our range of Arcade Machines today!